Introducing indie beauty brand True + Luscious
Women-led, vegan and clean conscious
True + Luscious, a women-led, indie beauty brand focused on creating clean makeup products, is set to break boundaries in color and artistry, offering a range of all-vegan, cruelty-free makeup and skincare products.
They combine their love for bold color with natural botanicals and luscious fruit and flower extracts to elevate your makeup routine, so it works in perfect sync with your skincare.
True + Luscious' mission is simple: Good. Clean. Glam. While the brand is new, it is led by experienced founder Mehir Sethi, with 14 years in the color cosmetics industry.
She says: "True + Luscious is inspired by women who wear makeup every day but want clean alternatives to their go-to makeup staples. Our commitment to clean beauty standards is more than just skin deep.
"We're taking out unsustainable, toxic ingredients but keeping all the fun."
Every True + Luscious product is formulated to be non-toxic, safety-tested with a 4 step protocol and most importantly - glamorous.
With more exciting high-quality clean, all-vegan products launching this year in their growing portfolio, True + Luscious' offerings currently include:
Lucky Glow Palette, $42
A multi-purpose, talc-free, face palette inspired by good luck charms and positivity. The palette comes with an assortment of 6 matte, shimmer, and metallic shades; this super-smooth palette has a diverse range of uses including - bronzing, contouring, and highlighting for a gorgeous, lucky glow.
Flowerdose Lip & Eye Serum, $34
An intensely hydrating, plumping serum that revitalizes and helps repair the delicate skin around lips and eyes. This serum works seamlessly under lipstick and concealer to create a smooth, conditioned, perfectly prepped canvas.
Spellbinder Makeup Setting Spray, $28
A pro-grade setting spray infused with a proprietary blend of organic pineapple juice and exotic botanicals, such as rosewater, to give skin a dose of healthy nutrients, and lock in makeup for all-day extended wear up to 16 hours.
Super Moisture Lipstick, $22
The Super Moisture Lipstick collection is True + Luscious' bestseller. The collection offers 13 delicious colors and features a weightless, creamy, moisturising formula enriched with hyaluronic acid, konjac root powder and vitamin E for intense hydration.
True + Luscious ranges from $18 to $42 and will be available on their website nationwide.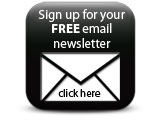 For more information on True + Luscious visit www.trueluscious.com and follow True + Luscious on Instagram @trueluscious.
Companies