IFF to acquire Fragrance Resources
Company predicts the acquisition will add roughly $75m to revenue and be modestly EPS accretive
IFF's headquarters in New York, US
International flavors & fragrances (IFF) has made an agreement to acquire Fragrance Resources, a family-owned fragrance development company.
Through the acquisition, IFF expects to add approximately $75m in revenue and generate modest EPS growth in 2017, excluding transaction costs. The deal's terms were not revealed.
The privately-owned company was founded in 1987 and today has facilities in Germany, North America, France and China. IFF Chairman and CEO Andreas Fibig said the takeover would help the company win in key fragrance markets and categories.
"IFF's Vision 2020 business strategy is well-served with this highly-complementary bolt-on acquisition," he explained.
"With our shared values and a passion for our people, products and customers, Fragrance Resources will be a strong addition to IFF."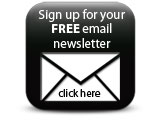 Nicolas Mirzayantz, Group President, Fragrances at IFF, added that the acquisition would help strengthen IFF in strategic areas and aid penetration in its critical regional client base.
Companies