How to commercialise cosmetic products and manage performance metrics
For emerging cosmetics brands, getting a new product to market is an exciting, yet daunting process. Amid the exhilaration of finally having a formula prototype in-hand is the burning question: how do you effectively commercialise this product?
Designing and implementing an efficient new product introduction (NPI) process is essential to a product's success in any given market. For each component of the process, brands and manufacturers must meticulously consider each alternative to ensure quality products, regulatory compliance, safety and optimum market performance.
Selecting a third-party manufacturer
Before the process has even started, a significant component in commercialising any product is choosing the right third-party manufacturer (TPM). There are many well-equipped TPMs to choose from, making the partnership a difficult decision for any organisation.
To ease the process of choosing a TPM, Ithos Global recommends considering:
Their specialty. Most TPMs have an area in which they specialise. So, an all-natural brand may want to seek a partner with experience in manufacturing all-natural cosmetic products. This yields better quality merchandise and less information gets lost in translation because the TPM is already versed in the brand's speciality.
Their business reputation. Listen to other brands who partner with the TPM. Their opinions of the manufacturer provide insight into what a relationship with them looks like.
How they communicate and share information. Simplicity of communication is essential for timely product launches. Consider how easy it is to communicate with the TPM, how their data is organised, and how they share essential information and documentation.
Additional service offerings. Many TPMs have other offerings like contact-centre services, turnkey and regulatory services – do your research ahead of time.
Product compliance education and reporting
Regulatory compliance laws and regulations are continually updating and vary from market to market. It's not only about the ingredients that go into products, but also about the labelling and packaging in accordance with regulatory standards. Internal and external labelling must comply with the regulations stipulated in the multiple jurisdictions where you wish to sell your products.
It is important to consider which option is right for your company; country-specific labelling or globally-compliant labels?
It's also essential for all stakeholders to be on the same page about regulatory laws to ensure products comply, and to know these regulations ahead of time to plan accordingly. This is often where things slip through the cracks and can lead to delaying product launches, or no launch at all.
To combat this, create consistent tracking systems that can be organised by raw material and product, so that personnel can easily access regulatory information from a single location.
Regulatory compliance laws and regulations are continually updating and vary from market to market. It's not only about the ingredients that go into products, but also about the labelling and packaging in accordance with regulatory standards
Build proactive compliance systems
Many brands fall into the trap of not outlining the steps necessary to meet compliance ahead of time and do not consider the effort that may be needed after a product is launched.
It is imperative to stay ahead of the requirements needed in the multiple jurisdictions where you sell your products, and to make sure that you are able to gather the information you need from your manufacturer(s). Consider the time and resources needed to enter into various countries; for example, you will need to consider product and label reviews, the time to create compliance documentation, any notification processes, claims review, translations needed and more, as well as having the necessary system in place to gather and organise such information.
These considerations vary by jurisdiction and it is crucial to consider this when planning your product launch. For example, the EU requires having a CPSR on file, which includes a Product Information File and a Safety Assessment Report prepared by a qualified Safety Assessor, as well as registration of all products sold in the EU on the Cosmetic Products Notification Portal, assignment of a Responsible Person based in the EU and compliance with EU ingredient labelling.
The compliance analysis process differs by company and product type, but some considerations include:
Who specifically is responsible for assessing product compliance and safety? Clearly outlining and delegating these responsibilities prevents confusion and mistakes. Even if one person works on updating this information, it is key for them to utilise a centralised location to keep everyone else involved in the process with the information updates.
Post market surveillance. As regulations change, products that were once in compliance run the risk of no longer being so. The commercialisation process does not end once a product goes to market, but is a continuous process. Make sure that you have a system in place to routinely check updates in regulations.
Potential risks & their order of priority. Any potential risks that could arise before or after the product launch need to be noted and prioritised by order of importance, then dealt with accordingly. The risk of non-compliance can be devastating to a growing company, and lead to monetary and reputation disasters.
The good news is, once brands go through the streamlined commercialisation process a few times, they have a sound methodology that they then can apply to future NPI processes.
Understanding performance metrics
It's critical for companies to track the production of their products at each stage of the process. Since time is a crucial factor in successful product launches, monitoring performance metrics allows operations to stay on track and ensures product launches are on time.
As the commercialisation process proceeds, decisions arise, sometimes rapidly, and it can be difficult to determine the best steps to take. Metrics-based decision making takes the risk out of some of the more volatile issues and helps to track performance and time-to-market.
Common metrics to consider are:
Track how long steps take to complete in the NPI process
Uncover which manufacturers are more responsive than others
Determine trends and time averages to forecast future workflows
Keep track of raw material documentation by supplier and manufacturer
Track and visualise your process and where suppliers fit into it.
Conclusion
Through choosing the right TPM, taking steps to ensure regulatory compliance, building proactive systems, tracking performance metrics and syncing the product launch with a well-thought-out marketing strategy, you can carry out a product launch with ease and reduced risk.
There is no one-size-fits-all perfect new product introduction process. Each time a product is successfully brought to market is a learning experience. Performance metrics and compliance systems help to make what works and what doesn't become clear.
This helps to streamline the NPI process, shorten time to market and pave the way for more successful product launches.
Author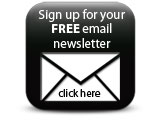 Ithos Global, Inc.
www.ithosglobal.com
Featured Companies