HiMirror launches mini version of smart beauty mirror
The new compact device is centred round convenience, while offering similar abilities to the original Plus model
HiMirror has announced the release of its new mini smart beauty mirror.
The new HiMirror Mini (£239) features similar capabilities as the original Plus model but is said to be more convenient for consumers and user-friendly.
Features on the new device include skin care analysis, Facebook, Spotify, YouTube, the Skin Safe app, Amazon Alexa and My Beauty Box.
HiMirror's Marketing Manager Europe, Cin-Yee Ho, said: "We are so excited to be launching the HiMirror Mini.
Our compact new model packs in all the best features of our popular HiMirror range, as well as some exciting new features."
She continued: "The smaller size and accessible navigation make it perfect for beauty lovers who are always busy but don't want to compromise on quality skin care."
The new mini comes in at 13x9in compared with the original's 17in screen.
It also features touch screen control with a portable remote, instead of using sense activation, like the Plus model.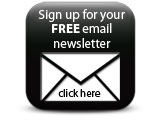 The UK launch is scheduled for September.
Companies