Global Cosmetic Developments 2020 expansion
2020 will most certainly go down in all our record books and as a year to reflect upon, and one that we will all remember for our own more personal reasons.
For Global Cosmetic Developments, the Covid-19 pandemic has highlighted just how agile their business is, and although their team, like many others, continue to work remotely, they continue to provide professional support to their clients and are ready to meet the new challenges that lie ahead.
Stacey Irving-Gaffey commented: "we would like to extend a very special 'thank you' to all of our clients, old and new, for their patience and continued support during these unprecedented times".
April 2020 was a time for celebration for the team; a 5th Anniversary for the business, a birthday for the founder, a work anniversary, and expansion into a new manufacturing unit.
Following a remarkable start to 2020, and a very encouraging response to their launch of small-scale manufacturing at SCS Formulate in November, the Company have been keeping busy with small-batch orders, and although the current restrictions have prevented them from expanding as originally planned into their new manufacturing unit, they hope to be back on track by July.
The company will be investing in both new equipment and additional personnel to make the move, and will be continuing to specialise in supporting beauty brands to market by providing award-winning bespoke formulation development and turn-key supporting services.
Global Cosmetic Developments offer a personal service for brands looking for Bespoke Cosmetic Formulation Development & Regulatory Support on a global level, ensuring complete product compliance every step of the way.
As a Cosmetic Formulation & Development Consultancy, they collaborate with industry experts including Cosmetic Safety Assessors, Independent Analytical, Microbiological & Consumer Testing Houses, and Contract Manufacturers ensuring delivery of the best and most cost-effective overall service.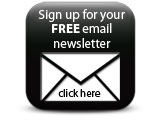 If you have a new product in the pipeline, and would like to bring it to market with a competitive edge, Global Cosmetic Developments can help!
Featured Companies