Fragrance provider Mixer & Pack joins exclusive Cre100do programme
The model helps the development of Spanish businesses with added value, innovation, competition and internationalisation
Spanish manufacturer and developer of third party fragrances has become a member of the exclusive Cre100do programme.
The programme, launched by the Bankinter Innovation Foundation, the ICEX and Circle de Empresarios, works to help develop Spanish businesses.
Since its launch, the initiative has brought together 100 companies, whose mass turnover of €12m makes up 1% of Spain's GDP.
Director of Cre100de, Carlos Mira, said: "The average size of Spanish companies is far below the countries of our environment and weighs down our competitiveness.
"The goal of Cre100do is to identify these 100 excellent companies and have a base of companies that serve as an example and set the guidelines to increase the size of our business fabric."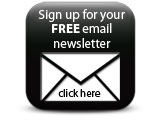 During 2017, the programme claims, the companies as a whole recorded a turnover growth of 10.4% and all of the companies that participated have become internationalised.
Companies