Fragrance materials are no secret, says FMA
Fragrance | Ingredients | Regulatory
US fragrance association responds to incendiary CSC report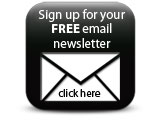 The Fragrance Materials Association of the United States (FMA) has reassured the public of the safety of fragrance materials in response to an alarmist report recently published by the Campaign for Safe Cosmetics (CSC). The report entitled Not So Sexy – The Heath Risks of Secret Chemicals in Fragrance includes phrases like "can trigger allergic reactions"; "disrupt hormones"; and "end up inside people's bodies". The FMA emphasised the industry's long and comprehensive safety testing programme, adding: "fragrance materials are not secret but publicly available at www.ifraorg.org. Sponsors of the CSC report have been made aware of all of these facts but have chosen to ignore them."

Areas of concern raised in the report include the industry's safety programme, sensitising materials and the possibility of endocrine disruption and bio-accumulation.

The FMA says that when objective science is used as a judgment criterion, it is confident that consumers will see they are being misled and will continue to enjoy products in the same way they have for years.