Flormar opens second own-brand store in New York
The new store will open in the Mall of Bay Plaza
Italian colour and skin care brand Flormar is continuing its store expansion in the US, with the launch of a new stand-alone in New York.
The brand is due to set up shop on the first floor of the Mall of Bay Plaza in New York where it will retail its products. Flormar currently has one other store open in New York in the Crystal Run Galleria in Middletown.
Flormar was brought to the US by the Retail Group of America (RGA), a franchise retailing company. RGA will continue to launch future Flormar locations along the East Coast and will make future announcements on specific dates.
Flormar was founded in Milan in the early '70s but transferred all production activities to Turkey in 1972. In 2000 it expanded into the international market and now exports its products to more than 80 countries across four continents. Flormar currently operates 98 domestic and 200 foreign own-brand stores.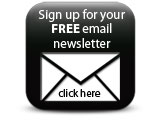 In 2012, Yves Rocher reportedly acquired a majority stake of 51% in Flormar.
Companies