Final call to register to DSM's free online seminar
Register to DSM's free online seminar on October 23rd at 2.00pm CEST and become an expert of this new in silico tool with which the development of sunscreens and UV protective day creams enters a new era.
What makes this tool so special and what's it in for you?
The calculations of certain UV filter combinations are more accurate because more in vivo data has been taken into consideration, especially with respect to UV-protective day creams.
The simulation tool can be very helpful as it points out the remaining "total UV transmission", i.e. the extent to which UVA protection can, and should, be improved beyond the standard limits CW 370 or 1/3 ratio to finally achieve uniform UV protection.
Furthermore, the simulation process has been simplified and allows for direct comparisons that make optimisations easier. Thus, this tool constitutes a convenient "in silico lab" and powerful simulation tool at the same time.
In this webinar, our expert Alexander Schlifke will demonstrate and visualise, for the first time, the principles behind the calculations and provide tips on how to become familiar with this application.
There will be several examples showing how you may efficiently optimise your sunscreens, by taking advantage of various features this tool offers.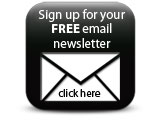 In addition, we will present recently added features that allow even more possibilities to compare different ideas and illustrate how you can create a personalised archive to store your results. The training will allow you to reduce time and costs in the development of sun protection products essential to skin cancer prevention.
Companies