Evonik opens doors on Brazilian production facility
Evonik Industries will start operations in Americana (São Paulo state, Brazil)
Evonik Industries will start operations in a new plant to produce ingredients for customers in the cosmetic and consumer goods industries in Americana (São Paulo state, Brazil).
This is another step in the specialty chemicals company's expansion of its market position in the dynamically growing Brazilian and South American markets.
In the future, the plant will produce up to 50,000 metric tons of ingredients and intermediates for global and regional customers per annum.
"With today's opening, we have reached a milestone on the journey towards our future success and the success of our customers, whose growth we can now support from our local production facilities," said Klaus Engel, Executive Board Chairman of Evonik Industries, during the opening ceremony attended by 200 guests.
The new production facility has high strategic importance for the South American business of Evonik's Consumer Specialties Business Unit, since about 80% of customers are located in the economically important state of São Paulo.
Evonik supplies its customers with a range of ingredients and raw materials for producing cosmetics and personal care products, especially for hair care and skin care, as well as fabric softener.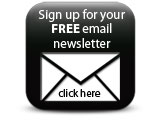 "Our new plant now enables us to satisfy the growing demand for local, sustainable products in South America more quickly and directly," said Dr Claus Rettig, Head of the Consumer Specialties Business Unit.
Featured Companies