DSM presents a urban skin hydration solution
Novel 3D facial mapping technology visualises the link between urban life and skin hydration
In 2008, a multi-centre study conducted in Shanghai found that high air pollution levels negatively impacted the skin's natural hydration and consumers in urban environments were more likely to complain about dry and sensitive skin1 - a concern for 75% of Chinese women according to DSM's own consumer research.
This phenomenon is often referred to as 'urban skin'.
Building on the company's commitment to epidermal science, scientists from DSM and Newtone Technologies, France have developed a unique, pioneering 3D mapping technology that enables visualisation of facial skin hydration in colour.
Hydration levels are measured at 30 different pre-defined points on the face, and a specific algorithm is then used to translate them into detailed facial maps.
PENTAVITIN – The true hydration artist
With the help of Chinese women living in the megacity of Beijing, DSM has been using this revolutionary visualisation technology to study dry skin and hydration in urban settings.
The technology allowed researchers to produce colour images of the face that showed Chinese women have excessively dry skin in the problematic cheek and jaw areas.
These remarkable images also revealed the true hydration power of DSM's natural moisture-magnet PENTAVITIN.
Three hours after a single application, excessively dry skin areas are already much better hydrated. Used daily, PENTAVITIN provides powerful hydration to all facial areas.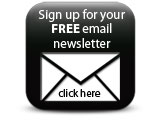 Regular use of PENTAVITIN brings tired, dry skin back to life, giving consumers a confidence boost and putting a smile on their face.
1) CONSEQUENCES OF URBAN POLLUTION UPON SKIN STATUS. A CONTROLLED STUDY IN SHANGHAI AREA.
M-A. Lefebvre, D-M. Pham, B. Boussouira, H. Qiu, C. Ye , X. Long , R. Chen, W. Gu , A. Laurent, L. Nguyen, International Journal of Cosmetic Science, 2016, 38, 217–223
Companies