Cosmetics and personal care brands eye Finland for growth opportunities
Strong domestic economy is fueling demand for beauty brands
Major personal care product brands are targeting Finland for expansion, feeding off the country's strong domestic demand economy, with Kiehl's, The Body Shop and Denmark's Tiger all expanding sales outlets. The Bank of Finland is forecasting a 6% increase in consumer spending on middle to high end luxury goods in the fourth quarter of 2012, and a 3% increase January-June 2013.
L'Oréal owned Kiehl's decision to open a flagship store at Kämp Galleria, Helsinki's premier fashion centre, in November, has gained attention. Kiehl's Facial Fuel brand collection has been popular with harsh weather conscious Finns.
Meanwhile, another L'Oréal subsidiary, The Body Shop, completed the roll-out of a Finland focused web store presence in November to complement its existing chain of 35 stores in Finland.
"The growth of e-commerce and multi-channel retail sales has proved to be so significant that it is no longer possible to develop the cosmetics business without them," said Hanna Harjunen-Soini, The Body Shop Finland's marketing manager. Meanwhile, Tiger plans to build a network of 16 high street stores in Finland by year end 2013, having opened a Helsinki flagship outlet last March.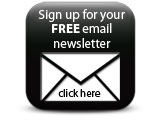 "Our Tiger nail polish and makeup kit brands have been especially popular since we opened for business in Finland," said Tapio Kuittinen, Tiger's Finland country manager.
Companies