China edges closer to ending animal testing for cosmetics
China is one of the few markets in the world where cosmetics animal testing is still legally required
Be Cruelty-Free, the world's largest campaign to end animal testing for cosmetics, has launched in China to promote the cause to brands and consumers there. Humane Society International (HSI), Chinese NGOs and academic scientists, British retailer Lush Cosmetics and Chinese pop singer Wang Feifei are all calling for China to end its mandatory testing of cosmetics on live animals, in line with the campaign.
China is the world's fourth largest beauty market, worth an estimated $22bn, and one of the few markets in the world where cosmetics animal testing is still legally required. Worldwide, many companies avoid animal testing by using safe, existing ingredients and non-animal tests. However, Chinese regulators have yet to accept most internationally recognised non-animal tests.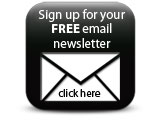 Animal rights group HSI aims to accelerate the acceptance of alternative testing methods in China through a partnership with the Institute for In Vitro Sciences to provide Chinese scientists with training using advanced non-animal methods. Meanwhile, Chinese consumers can go online to sign the Be Cruelty-Free pledge to support the cause.
Companies