CPL Aromas' new approach to sustainable sandalwood
Sandalwood, sought after and widely used in perfumery as an oriental woody note, is now cropped in many places in the world, such as New Caledonia, Australia, Indonesia.
Sandalwood is thought of by the lay-man as a single material but in fact there are different species, each of which plays a slightly different role in a finished fragrance.
These varietals include album, apicatum, and austro-caledonicum, and all have their uses in perfumery. However, perfumers the world over agree that Indian Sandalwood album is the most precious.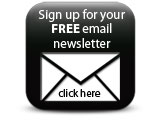 CPL Aromas' new approach to sourcing this sandalwood was featured in this April's issue of Chemicals Knowledge Hub, which can be read here.
Companies