CPL Aromas announces passing of Francis Pickthall
Fragrance house confirms death of founding family member Francis Pickthall, aged just 51
Francis Pickthall, Global MD of CPL Aromas, who passed away Friday, 1 March
CPL Aromas has announced the death of Francis Pickthall, CPL Aromas' Global Marketing Director and one of the members of the family that founded the Group. Francis passed away aged just 51 on Friday 1 March 2019 after a short battle with cancer.
Francis joined CPL in 1985 where he began his career as a trainee perfumer working under the late Michael Pickthall and later with Robert Calkin.
A member of the British Society of Perfumers, Francis went on to establish himself as a successful perfumer creating well-known market products such as Penhaligon's Racquets Formula fragrance.
Following the death of Michael Pickthall in 1989, Francis was, for a time, CPL's only perfumer. He was credited with holding the company together, in perfumery terms, at this stage until the company was able to recruit other perfumers.
Francis was very involved in the commercial side of the business, developing overseas markets including the Middle East, Europe and South America, later becoming joint Managing Director of the company's UK division prior to its flotation on the London Stock Exchange.
Francis was closely involved in establishing CPL Dubai, thanks to his detailed knowledge of the Middle East market, and he also successfully led the project to build CPL Dubai's factory in Jebel Ali, which is still the only fragrance factory in Dubai.
Francis also served as General Manager, CPL Dubai, before returning to the UK to oversee the group's global marketing and branding.
Francis became a member of the IFRA UK executive committee in 2009 and later went on to chair the organisation.
In 2013, Francis and his family returned to Dubai in where he took on the role of Global Marketing and Branding Director.
Francis worked on many projects and investments for CPL around the world. Most recently, he led the project to build a new Head Office, replacing the company's iconic Barrington Hall with the new Innovation House. Francis also led the Group's rebranding project in 2017.
Francis' brothers Chris and Nick Pickthall announced the news of Francis' passing on Linkedin and on the company's Sharepoint system with the following message: "We are so sorry and sad to tell you that our beloved brother, Francis, lost his short and brutal battle with cancer and died last Friday. The loss to our family and company is immeasurable. Rest in peace Bro. Love Nick & Chris x."
Francis leaves behind his wife, Jacqueline and two young children, Grace and Leo.
Outside of work Francis was said to be a keen football fan, supporting Tottenham Hotspur along with his brothers. He also had a great passion for music, motor racing and cricket.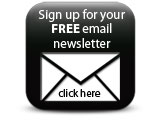 An official note from CPL Aromas stated: "Francis worked with so many members of the CPL divisions around the world and he will always be remembered as being open and approachable, kind and supportive of all employees. He wasn't just seen a member of the main board, he also became a good friend to many."
Companies