Boots acquires Soap and Glory
Soap & Glory to operate as a standalone brand under Alliance Boots' Ken Murphy
Skin care and colour cosmetics brand Soap & Glory has been acquired by UK retailer Alliance Boots.
The British brand was founded by beauty entrepreneur Marcia Kilgore in 2006, who is also behind fashion footwear brand Fitflop and spa brand Bliss.
Since its launch, Alliance Boots has been Soap & Glory's long-term commercial partner, stocking its products in-store and providing brand-building distribution.
In a joint statement about the acquisition, Alliance Boots and Soap & Glory said: "In 2011, Alliance Boots became a minority shareholder in Soap & Glory, and the proceeds from that transaction were used to further accelerate the growth of the brand. Alliance Boots has effected the full acquisition of the company through the exercise of a pre-existing call right; the consideration has not been disclosed. Ms Kilgore is now no longer associated with the company.
"Following the acquisition Soap & Glory will operate as a stand-alone brand within Alliance Boots new Global Brands division lead by Ken Murphy. Alliance Boots intends to maintain the company's strong identity as an indie brand with an entrepreneurial culture."
Soap & Glory has developed a strong customer base since its inception and has drummed up a loyal following on social media with almost 1 million Facebook fans and 54K Twitter followers.
Soap & Glory is not the first brand Kilgore has sold; the entrepreneur handed Bliss over to LVMH in 2004 for a reported $25m. However, shortly after the sale, Kilgore was back to the drawing board creating Soap & Glory.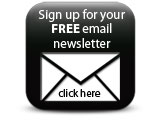 Today Soap & Glory sells a myriad of products with tongue-in-cheek packaging and product names, such as its Sexy Mother Pucker lip plumping gloss.
Companies