Bioderma launches five key ranges onto UK market
Retailing only through independent pharmacies
Bioderma, the French specialist cosmetics group, has made its debut appearance on the UK market, with five ranges chosen specifically for UK consumers.
The five ranges, which will retail only through independent pharmacies, include: Sensibio, for sensitive skin; Sebium, for oily and acne prone skin; Hydrabio, for dehydrated skin; Atoderm, for dry and atopic skin; and Photoderm, a high protection sun care line.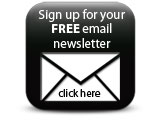 Speaking at the launch event, Bioderma's Sophie Godefroy explained that Bioderma last year generated sales of €190m. The brand, well known for its Sensibio H2O Solution Micellaire, sells one bottle of the product every five seconds globally.
Companies