Best Practices: Partnering with Suppliers in the New Product Introduction Process
The role third-party manufacturers (TPMs) play in the new product introduction (NPI) process is critical to successfully bring products to market. These manufacturers are the backbone of brands, sharing the work of product creation, packaging and labelling, and making sure products get from ideation to retail shelves in different markets, across many regions, and with minimal delays.
What Services Does a TPM Provide?
TPMs come in all shapes and sizes, and generally perform the following services: quality assurance, testing, turn key, regulatory services, documentation, product and raw material tracking, product development, and the production of innovative products. Most have a specialty, such as over-the-counter, colour cosmetics, personal care, or nutrition.
Key Considerations When Choosing a TPM
The choice of manufacturers is a make-or-break factor to successful product launches. Choosing the right TPM involves many aspects. Consider:
Financial Considerations:
Are there hidden costs, such as providing documentation or regulatory assistance? Are there any pending legal issues?
Reputation:
What is the TPM's reputation on delivery of product and services? How responsive are they?
Fit:
Do they build product types consistent with yours?
How do they interface with clients? Do they have access to technical services?
Do they run the tests that you deem necessary?
Security:
Do they have a quality program, such as 21 CFR part 11? Is their software validated?
Is there clear confidentiality protection? How is your intellectual property protected?
Quality & Regulatory:
How deep is their regulatory department? What is the size – and capabilities – of their regulatory team?
How well do they follow Good Manufacturing Practices (GMP)?
Structure:
What are their information systems like? How do they manage formulation development? What IT systems are used?
How do they organise their documents, raw materials, and data?
Evaluating Your Choice of TPMs
How well do you know your manufacturers? Once you select your manufacturers, it is important to keep track of progress and ensure demands are being met.
Using multiple manufactures allows companies to manage costs better and achieve higher quality products. The increases are due to specialisation, yet this poses another challenge of managing those manufacturers.
Not all arrangements pose efficient product introduction processes. In fact, there are several challenges to be aware of, including:
Documentation not shared easily
Difficultly accessing up-to-date information
Managing and tracking a large number of TPMs – is anything falling in the cracks?
Formula and regulation changes not communicated
An integrated information management system supports and accelerates your NPI cycle, reduces risk, shortens time to market, assures compliance, and ensures your resources are operating efficiently
Best Practices
Despite the challenges in working with TPMs, with the right practices in place, you are on your way to maintaining successful and timely product launches.
Determine an Efficient Process for Sharing Information
How are you sharing information with your manufacturers? Receiving required documents is not always a simple task. It's easy for documentation to get lost in email exchanges or in shared drives.
Determine a set way to exchange information and stick to it. Use a centralised location that can send notifications to request information, or an online portal that allows the manufacturer to upload information on its own. Another solution is to hire a third party to gather supplier data if possible.
Set Up & Organise the Storing Process from the Start
Companies relying upon multiple TPMs to formulate their products have difficulty managing the collection and storage of required documentation. Jurisdictional regulatory information, regulatory updates, ingredient listings, updated formulas, and toxological reports all have to be stored correctly for quick access to the most up-to-date information.
Establish a location and standardised naming convention for collecting and accessing raw material and product related documentation. Use a solution that allows searches for a raw material, formula, or product so that the user can see information quickly.
Use Metrics to Make Decisions
Are your suppliers continuing to help you reach your new product introduction goals, or are they a bottleneck to your process? Are you keeping records to determine this?
It's essential to monitor the progress of your suppliers and ensure that everything is on track. Tracking key metrics allows for a positive relationship between companies by establishing accountability, collaboration, predictable scheduling, and comparative analysis.
It's more efficient to identify and reverse bottlenecks early on, than to find out that key deadlines are not able to be met after the fact.
Below are examples of key metrics to make note of:
Track how long steps take to complete in the NPI process by suppliers
Uncover which manufacturers are more responsive than others
Determine trends and time averages to forecast future workflows
Keep track of raw materials by supplier and manufacturer
Track and visualise the NPI process as a whole and where your suppliers fit into it.
Utilising a solution to track the above metrics is a valuable method to stay on top of your manufacturers. A solution that can manage the storing of formula, raw material, supplier, and compliance information in one central spot, with the capability to integrate with other systems, is key to streamlining your process.
Connect Supply Chain & Quality Management
Companies are finding there is opportunity to maximise revenue in modernising the relationship between brand owner and TPM, specifically regarding new product introduction. There are large gains in efficiencies when a company can foster cross-functional collaboration – and increase visibility – between the two entities.
Knowing who your suppliers are, their quality programs, and how they manage data is critical, but integrating supplier data systems into your own data management systems significantly improves project timelines and increases revenue for your company.
Creating workflows is a valuable tactic for this, as they allow for clear visibility; the use of workflows lets you track the NPI process. Introduce your manufacturers to your workflows to improve your results and cut launch time.
Using an integrated information management system supports and accelerates the NPI process
Integrate Compliance Data into Your NPI Process
What a solution should do is allow companies to automate all compliance related communications and data throughout a company and supply chain — and bring that data into a central repository where the information can be looked at, worked with, and reported.
Regardless of how you receive and manage your compliance data, you will find yourself in a major predicament if your regulatory sources are not up-to-date. Make sure this doesn't happen by checking your sources and regulatory update schedule.
Consider Using an Automated System
An integrated information management system supports and accelerates your NPI cycle, reduces risk, shortens time to market, assures compliance, and ensures your resources are operating efficiently.
All companies face the critical choice of selecting the best manufacturers. Choosing the right TPM affects the success of any product launch, so using these best practices for working with TPMs will positively affect your company.
These effects include correct, manageable data, compliance in multiple markets, and establishing good working conditions during the product introduction process.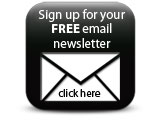 Interested in learning more or commissioning an analysis of your current processes? Contact Ithos Global for assistance.
Featured Companies