Baylis & Harding debut sensitive hand wash range
Building on the brand's Signature collection, the two new hand washes, Sensitive and Natural have been dermatologically tested
Midlands-based brand Baylis & Harding has introduced a debut collection of sensitive hand washes (£2.15).
The range is an expansion of its Signature collection and features Sensitive, with calendula extract, geranium oil and vitamins B5 and E.
Meanwhile, Natural contains extracts of oatmeal, milk and honey.
Sensitive will be available in Tesco, Asda and Waitrose while its Natural hand wash will be stocked at Asda and Waitrose.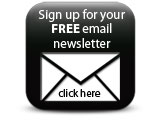 Companies