Avon begins new chapter and reimagines market position
To visualise the transformation, the 135-year-old brand has introduced a nostalgic film, Watch Me Now, giving a nod to its heritage and supported charities
Beauty brand Avon is asking customers to rethink the brand's image in the market as it repositions itself in the beauty arena.
To visualise the transformation, the 135-year-old direct-selling brand has introduced its Watch Me Now campaign, which gives a nod to Avon's heritage and causes it has backed over the years.
The film includes Avon's new branding, the first in decades according to the company, with a more authoritarian voice to mirror its Representatives.
"There is a huge awareness and affection for the Avon brand, but we allowed ourselves to become a bit underestimated," said James Thompson, Avon's Head of Brand, Categories and Stores.
"We are a dynamic, modern and inclusive beauty company. We are a quality brand that is relevant for all; we fight for issues that matter, such as gender-based violence and breast cancer.
"We've been offering flexible earning opportunities since before women had the right to vote."
To date, Avon employs five million Representatives in more than 50 markets globally.
"Watch Me Now signals the start of a new chapter for Avon," added Avon's CEO Angela Cretu.
"We are taking what we've learnt over the past 135 years about the power of relationships and social selling and applying that in today's context – using new digital tools that enable our beauty advisors to earn flexibility today across their social platforms."
She added: "We're continuing to innovate and evolve, through investment in research, product development and people, to ensure beauty is democratic and accessible to all."
Watch Me Now is expected to roll-out this month across the brand's consumer touchpoints.
Avon's transformation
Since cutting a portion of its workforce and reporting a downturn in sales in 2018, Avon has focused its attention on a company transformation.
Over the last 12 months the brand has invested in digital tools and support for its Representatives in order to compete in the digital-savvy market.
---
---
The brand has been investing in its product lines and broke into the skin care category late last year with its debut own-brand Distillery range, and tapped into the CBD trend with a sativa oil-infused line.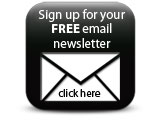 Meanwhile, in July Avon reported a 114% hike in Representative applications year-on-year, after retailers announced thousands of job cuts.
Companies