Aveda gets to the root of consumers' hair needs with new digital tool
The hair care brand said coronavirus pandemic and consequent shutdown of hairdressers had been the catalyst for the launch
Hair care brand Aveda has introduced a new digital tool to help consumers identify the unique needs of their hair.
The online diagnostic platform, dubbed Hair & Scalp Check, provides a hair profile, product recommendations and personalised routines to match not just consumers' hair, but also their lifestyle.
By answering ten questions through the digital consultation, such as users' routines and desired results, the device will provide product recommendations and salon services, and confirm their hair type.
To help customers further, the site offers lifestyle and wellness-related content including how-to videos and blog stories.
The tool also boasts four million combination results, in an effort to find a solution for all hair types.
"Our goal is to analyse the hair and scalp health of customers to give them personalised recommendations that allow them to achieve their healthiest hair in relation to lifestyles," said National Education Manager for Aveda Hayley Hughes.
"We also want our guests to understand the science behind the causes that affect their hair and health, and then unlock the best routine for their desired result."
Via the brand's website, aveda.co.uk, visitors can also live chat to Aveda experts for any further questions.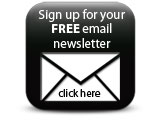 Aveda said the launch was in response to the coronavirus pandemic and consequent shutdown of hairdressers.
Companies