ASA upholds complaint against CocoWhite website
Tooth-whitening benefits questioned
The Advertising Standards Agency has upheld a complaint made against a webpage advertising natural tooth whitening oil brand CocoWhite.
The company sells a coconut oil product, said to help clean and whiten teeth when swirled around the mouth for 15 minutes a day, in a process known as 'oil pulling'. Its website attracted two complaints relating to claims including: "The health benefits of coconut oil are endless and we could go really scientific on you but instead here is a quick insight into what CocoWhite will help with: Brighter, whiter teeth."
The page in question also included a series of images from Instagram showing sets of teeth before and after using CocoWhite for 14 or 28 days. One particular image, shared on The Only Way is Essex Star, Elliot White's Instagram showed him holding the product alongside the caption: "Loving how much whiter my teeth have become since using @CocoWhiteUK #WhiteSmile #HealthyGums."
Both complaints challenged whether these claims could be substantiated and questioned whether or not the product could whiten teeth.
CocoWhite responded by sharing details of a trial conducted in to the product's effectiveness during May 2015. But the ASA still upheld the complaint, saying that the trial post-dated the ads in question.
The ASA also noted that the results of the study only showed consumer perception, rather than any objective claim to whitened teeth. It added: "We understood that no qualified, blinded and objective evaluation had been undertaken with regard to the whiteness of the participants' teeth before and after the treatment." Because of this, the advertising watchdog concluded that even if the study had been conducted before the adverts appeared, the complaint would still have been upheld.
The adverts were found to breach CAP Code (Edition 12) rules 3.1 (Misleading advertising), 3.7 (Substantiation) and 12.1 (Medicines, medical devices, health-related products and beauty products).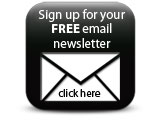 CocoWhite has been told by the ASA that the ads must not appear again in their current form. It must also refrain from stating or implying that their products can whiten teeth unless they hold robust, documentary evidence to substantiate any claims made.
Companies