Yves Saint Laurent reveals first fragrance with Dua Lipa as face
The L'Oréal-owned brand tapped the Grammy Award winning artist earlier this year to front its fragrance campaigns
L'Oréal-owned Yves Saint Laurent Beauté has released its latest fragrance, with Fragrance Ambassador Dua Lipa as its face.
The new Libre scent is infused with orange blossom, lavender, neroli, mandarin, vanilla and mandarin.
This blend of scents has been used to create 'gender-blend' fragrance, that is an amalgamation of signature masculine and feminine notes.
This has become an ongoing trend in fragrance as the industry moves away from the traditional realms of gender-specific scents.
Meanwhile, the fragrance's packaging also encapsulates this mix of masculine and feminine.
Its trim geometric lines are said to mirror a tailored suit, while the oversized Cassandre that cuts into the glass shows extravagance, and its gold chain around the neck represents the woman.
Retailing at £78, the scent will roll out across the UK from 15 September.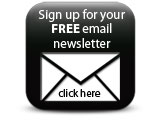 Companies