Walmart invests $50m in China online grocer New Dada
Strategic investment will allow Walmart to take advantage of New Dada's network providing two-hour delivery on groceries
Walmart has invested $50m in New Dada, China's largest online grocer and on-demand logistics platform.
The investment will allow Walmart's customers to use New Dada's network to receive two-hour delivery on groceries ordered from Walmart through the JD Daojia Dada app.
The partnership is an extension of Walmart's agreement with JD.com, announced in June.
New Dada is a joint venture of JD.com and Dada, with more than 25 million customers. It delivers to more than 300 cities in China via 2.5 million deliverers.
JD Daojia is New Dada's grocery online-to-offline e-commerce platform, which partners with more than 3,000 local merchants to provide on-demand grocery and pharmacy shopping and delivery services in 18 cities including Beijing, Shanhai and Guangzhou.
Doug McMillon (left) and Philip Kuai
Walmart has 426 stores in nearly 170 Chinese cities and hope to capitalise on New Dada's logistics network. Walmart CEO Doug McMillon said: "Our alliance with JD and cooperation with New Dada will enable seamless shopping to millions of customers across China."
Meanwhile, Philip Kuai, CEO of New Dada, added: "Combining New Dada's unparalleled delivery network with Walmart stores means consumers will enjoy convenient access to a wide range of high-quality goods delivered to their homes and offices in record time."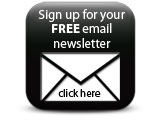 Walmart generated fiscal 2016 full-year revenue of $482bn.