Unilever CEO warns of 'unpredictable' outlook despite Q3 sales boost
The Anglo-Dutch conglomerate reported a decline skin care sales, despite the consumer trend for lockdown self care routines
Unilever boss Alan Jope remains cautious for 2020, despite the consumer goods conglomerate reporting a Q3 sales growth that exceeded analyst expectations.
The CEO said the landscape will "remain unpredictable" in the short term.
Underlying sales for the Anglo-Dutch owner of Dove and Dermalogica grew by 4.4% year-on-year.
The boost was led by emerging markets and e-commerce as online sales soared by 76%.
The company's Beauty & Personal Care division saw a 3.8% uptick in sales, with the demand for hygiene products remaining high.
Skin cleansing sales grew by 19.9%, but consumers shunned both skin care and deodorant products in Q3, as sales in the categories had declined.
"Both categories were negatively impacted by restricted living conditions, although improved compared to the second quarter as many countries eased lockdowns," reported Unilever.
"Hair grew overall, as a decline in styling was offset by growth in wash and care products.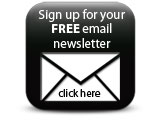 "Our Prestige business grew as the health and beauty channel reopened, although footfall remained subdued."
Companies