Tom Ford promotes Guillaume Jesel to Global Brand President
Guillaume Jesel has been promoted to the role of Global Brand President at Tom Ford Beauty.
Jesel has served as Senior Vice President Global General Manager for the past two years and will continue to report to Estée Lauder's Executive Group President, John Demsey.
Guillaume Jesel
Demsey commented on Jesel's promotion: "Guillaume's brand strategy expertise and strong commitment to aspirational creativity has led Tom Ford Beauty to achieve incredible global growth. Guillaume's exceptional understanding of luxury consumers and their many desires in the prestige beauty space make him well-positioned to continue leading this highly coveted brand."
Jesel has been credited with helping Tom Ford Beauty achieve double-digit growth across all regions in the past few years. He is said to have been "instrumental" in establishing the brand as a leader in the luxury beauty and fragrance market.
Prior to joining Tom Ford Beauty, Jesel has worked at Estée Lauder in several key roles. He has been employed with the company for more than 16 years. He previously served as Vice President, Global Make-up Marketing at the Estée Lauder brand and as Senior Vice President of Global and North America Marketing at MAC.
Spending ten years at MAC, Jesel is said to have helped establish MAC as a leader on social media and helped steer the brand's fashion and pop-culture collaborations. He also worked on the initial launch of the limited edition Tom Ford range before helping to launch the standalone Tom Ford Beauty brand.
Before joining Estée Lauder, Jesel worked in the Lancôme division at L'Oréal.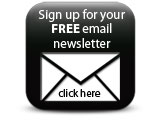 Tom Ford commented: "Guillaume is a great talent and a wonderful leader. I could not be more pleased about his promotion to President of Tom Ford Beauty."
Companies