SunCaps by Tagra Biotechnology wins award
SunCaps, Tagra's innovative product range, has been honored by In Cosmetics, Barcelona 2015 with the prestigious Bronze Innovation Award.
SunCaps are encapsulated innovative cosmetic UV filters, hermetically entrapped and sealed with an unbreakable transparent cellulose-based polymer, which improves UV protection profile, preventing skin penetration and increasing Photostability.
The SunCaps' encapsulated UV filters range include: Avobenzone, Octyl Methoxycinnamate, Octisalate, Homosalate, Zinc Oxide and Titanium Dioxide.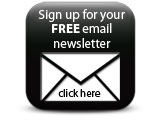 For SunCaps free samples, please contact: adi@tagra.com/ info@tagra.com
Companies