Stacey Irving Consultancy Rebrands as Global Cosmetic Developments
Stacey Irving Consultancy has recently rebranded as Global Cosmetic Developments due to how the company has evolved over the past 4 years and due to the ever changing demands of development and regulation requirements across all continents. 'We continue to work with companies on a global level to ensure their products and brands meet export and regulatory requirements whilst also providing technical and formulation development expertise where needed' say's Managing Director and Owner Stacey Irving.
Managing Director Stacey Irving is a known cosmetic scientist within the cosmetics industry
Stacey founded Global Cosmetic Developments using her experience gained from working within the industry as a formulation chemist, regulatory technologist, through to creating and developing her own skincare line and also from running her own formulation and regulatory consultancy, Stacey Irving Consultancy which, since was founded in 2012 has grown to support a growing number of cosmetic and personal care businesses from around the world. Stacey has created a range of services that are highly valued and cost effective to assist companies with their product development processes, for those with little or no in-house capabilities.
Global Cosmetic Developments provides a wide range of services from product concept creation, formulation and product development through to all aspects of cosmetic testing and regulatory support to ensure that you have 100% confidence in your brand and also to ensure your product complies with all aspects of quality and regulatory requirements across all regions.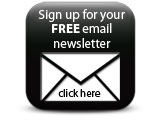 Please visit our website to find out more information about the services we currently offer.
www.globalcosmeticdevelopments.com
Featured Companies