STO and Neal's Yard create Anna bottle
Supplies Neal's Yard Remedies with cobalt blue, 30ml cylindrical glass bottle for Serums, Elexirs and Premium Treatments lines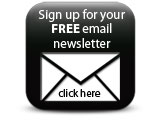 Stölzle (STO) Flaconnage has supplied Neal's Yard Remedies with a cobalt blue, 30ml cylindrical glass bottle for its Serums, Elexirs and Premium Treatments product lines. The new bottle, called Anna and designed in collaboration with Neal's Yard is now included in STO's standard range of flint glass bottles for perfumery and personal care.
"The new bottle needed to be tall, elegant and simple in shape with clean lines to convey the style used across the rest of the brand, whilst also bringing the appearance up to date from its apothecary style roots," said a Neal's Yard packaging technologist. "Cobalt blue glass was felt to be representative and iconic to the Neal's Yard Remedies brand."
The first new product to launch in STO's Anna bottle in cobalt blue is Beauty Sleep Concentrate. The brand's existing serums will be repackaged in the same format.
Companies