SMUG's new Missguided partnership is now live
SMUG have gone on to develop a whole host of beauty-friendly sleepwear products; including a range of luxury Silk Sleep Masks
Relationships are perhaps the most pivotal factor in the success of any brand. Stand alone, and you'll almost certainly end up as yesterday's news.
But stand together, and your foundations and unshakable support for one another will feed your ambitions like rain water to a budding rose.
Yet don't be fooled, as SMUG are certainly no spring seedling. Since their founding back in 2017, their family tree has consistently celebrated the arrival of new heights, with their latest branch reaching out to none other UK-based fashion giant Missguided.
Since the alarmingly-successful launch of their Contoured 3D Blackout Sleep Mask as one of their first commercial ventures, SMUG have gone on to develop a whole host of beauty-friendly sleepwear products; including a range of luxury Silk Sleep Masks.
Their efforts garnered unprecedented levels of admiration from a growing army of loyal fans, chief amongst them being the watchful eyes of some of the industry's biggest players.
So when SMUG found themselves in the line of sight of revered fashion retailer Missguided, the formation of a professional partnership was nothing but inevitable!
And so a new collaboration was born. Having collected the entirety of their stock like hot cakes, Missguided are quick to guide sleep-hungry shoppers to the superior benefits of a good night's rest; launching SMUG's diverse collection across their site in the early days of September 2020, as a testament to the incredible benefits such products can garner.
Missguided are currently stanning an extensive selection of SMUG's finest products, with Silk and Contoured Sleep Masks both making their highly-anticipated debut over on their neighbour's platform.
As first interactions go, the creme-de-la-creme is a good place to start, however, as time naturally follows, fans should keep their eye out for the more voluminous selection of SMUG products that are due to make a Missguided appearance.
Preceded by a reputation for carefully curated products of the highest quality, SMUG's new partnership with Missguided has landed both parties in an extremely enviable position.
Perhaps the association to such an esteemed reputation is what managed to seal the deal, as it would be unlikely for a fashion giant such as Missguided to settle for anything less than spectacular.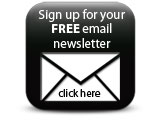 The only irony of the situation is that with this new joint-force quickly revving up to full speed, fans of both brands now lie wide awake in hot anticipation of what the duo will pull out of the bag next!
Companies