Roll-on twist open: A complete range by Induplast Packaging Group
The complete range consists of mistral bottles in HDPE of 50ml, 75ml and 100ml formats and of Oceane bottles in PET available in 50ml, 75ml and 100ml formats.


Roll-on, twist open is not just a simple roll-on but it also acts as a massager thanks to the 1.33" plastic sphere and its closing mechanism that blocks the delivery of the formula.

It is perfect for products that need to be massaged into the skin such as oils, muscle relaxing gels, face and body serums.


Remember: Roll-on, twist open accessory can be manufactured in a custom colour with a minimum order of 10,000 pieces.
Why choose it? 
Here are 5 reasons.
1. Multifunction
The 1.33 "plastic sphere acts as an applicator and as a massager.
You can apply the product, rotate the body of the roll-on to block the delivery of the formula and use the plastic sphere to massage the product into the skin, enhancing its effectiveness.
2. Reusable
Once the content of the product is finished, you can unscrew the roll-on and use it on a refill, thus decreasing the introduction of new plastics into the environment.
3. Hygienic
The direct application of the product on the skin prevents any outside contamination, usually associated with opening a bottle, while preserving hygiene and safety of the product.
4. Precise dosage
By turning the plastic sphere holder, you can block the delivery of the formula and apply the right amount of product, without waste or spills.
5. Green
Oceane bottles in PET and Mistral in HDPE are 100% recyclable and are also available in R-PET and R-PE, made with post-consumer recycled materials.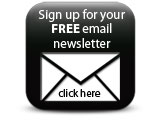 Try Roll-on Twist Open for your projects!
Featured Companies