Revamp Professional unveils new 8-piece styling wand for all hair types
The Progloss Diverse range is designed to help consumers achieve an array of looks, from beach waves to defined curls
Hair care brand Revamp Professional has unveiled a new 8-piece styling wand to create the ideal curl look for any hair type.
The Progloss Diverse range features ceramic and ionic attachments, designed to achieve a number of styles from beach waves to defined curls, as well as the Twist & Swivel Handle.
The attachments are said to be infused with argan, keratin and coconut oil to enhance hair's shine.
Meanwhile, the detachable handle is designed with a twist and swivel mechanism that can also be twisted to a 90 degree angle in order to reduce repetitive strain.
Commenting on the new product, Revamp Professional's International Creative Director and hair stylist, Joseph Koniak, said: "I have been using Revamp products on my clients since that brand's launch last year and the responses have been fantastic.
"The Revamp tools help to create amazing volume and shine, and the new Diverse range helps achieve a variety of salon-quality looks at home.
"The range looks sleek, feels great and is incredibly easy to use."
Bought separately, the handle retails at £29.99 and attachments can be bought for £14.99 each.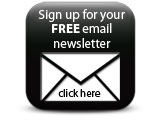 Companies