Oat Cosmetics set for Asia expansion
With the beauty and personal care industry set to grow in Malaysia and Taiwan, Oat Cosmetics has decided it is the perfect time to appoint partners in these territories. The company is delighted to announce that DCM Asia and Yallen Trading, leading distributors of cosmetic ingredients in Malaysia and Taiwan respectively, have been appointed after having held initial discussions during in-cosmetics Korea 2016 in Seoul.
DCM Asia and Yallen Trading will distribute Oat Cosmetics' full portfolio of Ecocert and COSMOS approved natural and organic oat ingredients; including an extruded colloidal oatmeal, Oat COM with anti-ageing properties, a premium oat oil, Oat Lipid which is rich in moisture regulating ceramides, restoring and replenishing the skin and their 'Touch of Luxury' sensory agent Oat SILK which imparts a luxuriant and silky feel to skincare creams and lotions. They will also introduce two ingredients from the recently launched Bassett Botanicals range to their markets; a barley starch, DermiVeil with particularly high oil and water absorption and a sustainably sourced Virgin Poppy Seed Oil which is rich in sterols and Vitamin E.
Mr. Tony Huang, Managing Director of Yallen Trading commented, 'We are delighted to represent Oat Cosmetics in Taiwan. There is big demand for innovative natural ingredients and we are keenly aware of the incomparably potential of Oat ingredients which will lead the trend in Taiwan market. We believe that Oat Cosmetics ingredient portfolio will be of real interest to our customers, especially given the capacity to be used in skincare and colour cosmetics products. The innovation will bring users brand new and excellent experience.'
Mr. Yau Kim Yan, General Manager at DCM ASIA adds, 'DCM Asia is thrilled to be appointed as Oat Cosmetics representative within Malaysia. We feel the consumer in this market is showing a continual and growing interest for natural ingredients and Oat Cosmetics' innovative products will be of real interest to the personal care and cosmetics market. The partnership with Oat Cosmetics is part of DCM Asia's growth strategy to expand and strengthen its position as a value added distribution company in the SEA region. Our vision is to be the organisation that delivers GREAT CHEMISTRY focusing in providing value added solutions to our customers and our business partners.'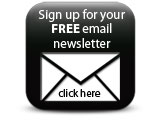 When asked about Oat Cosmetics expansion into these territories, Cark Maunsell, Managing Director of Oat Cosmetics replied, 'Both Malaysia and Taiwan are important markets for the Asian cosmetics industry with a big demand for innovative natural ingredients. We are confident that Yallen and DCM with their professionalism and market approach will be ideal partners for Oat Cosmetics growth within this market.'
Companies