Nordstrom to create 1,000 jobs with Vancouver store opening
The Pacific Centre store will be the retailer's third in Canada
US retailer Nordstrom is said to be hiring 1,000 employees to work at its new Pacfic Centre store in Vancouver, Canada (pictured).
The store, which opens on 18 September, is the retailer's third location in Canada. Applications are currently being accepted. Chris Wanlass, store manager for Nordstrom Pacific Centre, said that he is eager to assemble his team and is looking forward to hiring people who, "love fashion and have a genuine interest in taking care of the customer".
He added: "Nordstrom is a great place to build a career, something I've experienced firsthand over the course of my 23 years with the company. This is our third store in Canada, so it's an exciting time to be a part of Nordstrom and get in on the ground floor as we continue our growth across the country."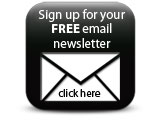 For recent openings in Calgary and Ottawa, Nordstrom sales managers participated in an eight-week manager training programme.
Companies