Next stop Amsterdam: Wahanda on acquisition spree
Wahanda snaps up Treatwell
Beauty and health e-booking website Wahanda has announced its fourth acquisition in the space of six months.
The latest takeover involves Dutch beauty e-booking website Treatwell. The deal was reported to have cost Wahanda €34m.
It is hoped the acquisition will strengthen Wahanda's position in the European market; it has been rapidly acquiring a number of similar services based in different countries within the region. The company acquired Austria's Beautycheck in April this year, while it acqui-hired Lithuanian mobile app development agency Lemon Labs in January. Towards the end of last year, Wahanda snapped up Germany's Salonmeister.
Treatwell is said to have seen year-on-year growth of over 425% since its launch in 2013 and has over 2,500 spas and salons across The Netherlands, Belgium and Germany. The combined company now has over 15,000 venues across Europe and over 20 million people using its automated booking service.
"We are delighted to be joining forces with Treatwell," said Lopo Champalimaud, Wahanda's CEO and Founder. "The team comes with a wealth of talent, some of whom we have been fortunate enough to have worked with in the past. Treatwell's team includes a co-founder of Just-Eat Benelux, an ex-CFO of booking.com and a former Senior Executive at P&G, who between them have helped build Treatwell into one of the fastest growing online marketplaces of its kind in continental Europe."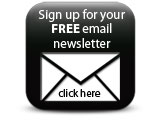 Wahanda recently received a cash boost from Recruit Holdings, a pre-existing investor, which bought a majority stake in the company in what was reportedly a nine-figure deal. For more on this story, click here.
Companies