New 15cc and 30cc minisizes from Induplast Packaging Group
We have expanded our flat and domed double-walled lines of jars with 15cc and 30cc formats, minisizes that are ideal for hosting creamy skin care formulas and more compact ones such as lip balms.


Thanks to this range extension, flat and domed offer 10 different capacities between 10cc and 250cc, ensuring maximum flexibility and versatility of use.
Create your personalised line
You can choose between single and double-walled jars, rounded or smooth lines, matt or glossy finishes, different types of lids, sifter in PE and protective seals to create a packaging that exactly meets your functional and aesthetic needs.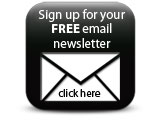 In addition, you can customise your jars by choosing from our many available colours and decorate them with offset printing, screen printing and hot stamping to obtain decorations of impeccable quality.

Do you have any plans in mind?
Featured Companies