L'Oréal begins talks to sell French fragrance brand Roger & Gallet
The century old beauty giant acquired the brand in 2008 after merging with Yves Saint Laurent Beauté's portfolio
Image: via Instagram @rogergallet
Beauty heavyweight L'Oréal has kicked off talks with investment firm Impala to sell French perfume brand Roger & Gallet.
The Parisian brand joined L'Oréal's portfolio in 2008 when it acquired Yves Saint Laurent Beauté and its brands in a €1.15bn deal.
Roger & Gallet was established in 1862 by Charles Arman Roger and Charles Martial Gallet after purchasing a perfumery business founded in 1806.
As well as fragrances, the self proclaimed avante-garde brand offers products across body care, bath and shower, and male grooming.
According to L'Oréal, in 2018 Roger & Gallet generated €52m in sales.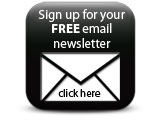 The negotiations are expected to be completed this summer.
Companies