Knoll scoops awards for Darphin and Jo Malone gift packaging
Knoll Printing & Packaging has received three honours at the UK Packaging Awards for its work with Darphin and Jo Malone. It scooped the Luxury Gift Pack category for Darphin Jardin à la Française, as well as a Technical Achievement award for the same pack. Knoll also received recognition in the Luxury Seasonal Pack category for its work on the Jo Malone Holiday Advent Calendar.
Jeremy Cohen, CEO and President of Knoll Printing & Packaging, said: "Each year the packaging community gathers in London to celebrate the finest work from the past year. It's an honour to be recognised by this community and to celebrate these remarkable projects together.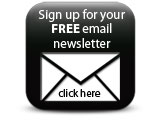 "The work accomplished for Jo Malone and Darphin was of the upmost complexity and required the highest level of expertise from our global team. Each element, from the construction to printing, was critical in accomplishing the unique goals for each set. Luckily, we collaborated with the best teams that had the trust in us to bring their visions to life."