Induplast Group reassures customers that all business activities will continue
With reference to the news regarding the precautionary measures adopted in some areas of Italy aimed at preventing the spread of the Coronavirus infection, we want to reassure all our customers that the production and business activities of the Induplast Group continue, respecting the indications of the competent authorities.
Therefore, at this time we do not expect delays in our deliveries to our clients.
We unfortunately cannot predict the evolution of the provisions related to this emergency; therefore, the situation will constantly be monitored and all our partners and customers will be informed of any further change.
We have over 500 products in our catalogue including sticks, roll-ons, lip sticks, jars, make-up containers and rigid tubes that represent the perfect synthesis between advanced technology, research of materials and design.
We take care of every detail to create packaging capable of representing and strengthening the personality of your brand.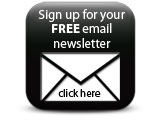 Find out more here.
Featured Companies