Fusion introduces five new collections
Fusion Packaging is to add five new collections to its selection of luxury pack options
Fusion Packaging is to add five new collections to its selection of luxury pack options.
The Trace, Mod, Haute, Vibe and Crescent collections include a variety of single and double wall models, with 19 new bottles and jars ranging in size from 10ml to 120ml. All offer brand-building customisation options.
Trace is a three-sided collection - with three times the decoration potential - comprised of a double-walled bottle and coordinating premium jar, both available in 15ml and 50ml sizes.
The airless Mod collection is simple in design and features an ergonomic actuator in a lightweight polypropylene package is highly compatible with most product formulations and provides precision dosing and a metal-free product path, making it suitable for organic and natural ingredients, according to Fusion. The cylindrical package is available in 10ml, 15ml and 30ml capacities.
Haute is also an airless collection. The bottle has a tall and slender profile, providing a wide variety of decoration options. The polished, single-walled package is available in 30ml and 50ml sizes.
The Vibe collection features an hourglass silhouette and cap-free actuator. The double-walled bottle features an airless pump system to protect and preserve the formula within. With a sloping actuator that is designed for improved function, the bottle is available in 15ml, 30ml and 40ml capacities.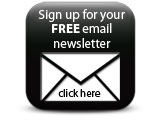 Finally, the Crescent collection is combined of a cylindrical acrylic bottle and jar. The double-walled bottle features an ergonomically curved actuator that remains on full display, thus the bottle does not require and overcap. The acrylic outer bottle and PP inner bottle both allow for decoration possibilities in sizes from 40ml to 120ml. There is a coordinating double-walled jar embellished with a 'wave-like fashion ring', in sizes 15ml, 30ml or 50ml.
Companies