Estée Lauder aims to become 'most inclusive, equitable and diverse' beauty company
The beauty giant's newly introduced Equity and Engagement Center of Excellence seeks to advance equality throughout the business
Estée Lauder Companies (ELC) has committed to building a better represented beauty community with a new proactive enterprise to encourage equality within its business.
Building on the company's Commitment to Act on Racial Equity, the Equity and Engagement Center of Excellence will be led by Nicole Monson, who has been appointed to Senior VP, Equity and Engagement, and will help to advance equal representation, advocacy and inclusion across ELC's organisation.
The revival of the Black Lives Matter and events of 2020 ELC said has 'placed a necessary spotlight' on companies' responsibility to rethink how businesses function.
---
---
ELC also hopes to drive progress and advance diversity across its business, through career advancement and development programmes.
"Our collective vision is to be the most inclusive, equitable and diverse global prestige beauty company for our employees and consumers alike," said Fabrizio Freda, ELC's President and CEO.
"This important new capability will enhance employee engagement and build greater equity across the business today, while also providing a strategic platform to expand and scale this work into the future.
"We know that authentic change takes time, dedication and a clear strategy, and we will continue to devote focused and meaningful resources toward accelerating this goal."
William Lauder, the group's Executive Chairman, added: "Since our company's founding, our talented employees have been at the centre of our business and the most important driver of our success.
"While we are proud of the progress we have made as a company thus far, we are committed to driving equity and engagement for the long-term."
He continued: "Nicole's deep experience and extensive knowledge of Human Resources and the global legal environment, combined with her demonstrated ability to positively influence ELC's culture, have been invaluable to the company.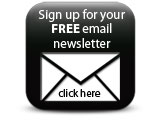 "I look forward to her continued leadership at the helm of this new Center of Excellence."
Companies