Delphic HSE Solutions cover all the bases
Cosmetic Science Technology: the company works in the fields of Environmental Risk Management, Toxicology, Ecotoxicology, Pathology, Compliance Auditing, Product Development, Environmental Auditing, Risk Assessment, Workplace Safety and Project Management
Delphic HSE Solutions Limited is a group of experienced professionals working in the fields of Environmental Risk Management, Toxicology, Ecotoxicology, Pathology, Compliance Auditing, Product Development, Environmental Auditing, Risk Assessment, Workplace Safety and Project Management. Senior staff are EUROTOX registered Toxicologists and other assessment staff are qualified in Toxicology, Environmental Management and Workplace Safety. Its Toxicologists are all working towards obtaining or maintaining EUROTOX Registration.
Experienced in all aspects of Health Safety and Environmental work, Delphic HSE can bring over 200 years of combined experience to bear on health, safety and environmental issues, gained through working with Blue Chip Multinational Companies in the United Kingdom and Industry bodies at the national and international level on all six continents.
The requirements of the EU Cosmetics Regulation (EC No. 1223/2009) demand a more comprehensive safety report for cosmetics covering all aspects of product design, manufacture and performance. In consequence, Delphic is working with other specialist companies to cover all of the Regulation requirements, thus enabling the company to act as "Responsible Person" for those clients who wish to outsource all Health and Safety responsibility for cosmetic products. This service became operational in July 2013 when the Regulation came fully into force and currently provides a range of services to clients worldwide to enable them to comply with the requirements of the Cosmetic Regulation. These services include: acting as the third party Responsible Person; notification of products through the EU Commission Cosmetic Product Notification Portal (CPNP); collation, verification and management of Product Information Files along with the review of cosmetic labels and claims substantiation data.
Delphic HSE Offers
Regulatory assessments of industrial, personal care and household products
Health, Safety and Environmental Management System design and implementation
Environmental Auditing
Toxicological assessment of data, management of research programmes and interpretation of results
Pathology and histopathology expertise
Design and implementation of quality control systems in multinational settings
Cosmetic Safety Assessments to EU Regulation 1223/2009
Cosmetic Responsible Person Service as allowed under Regulation 1223/2009
Safety assessments to regulatory requirements on a Global Basis: EU, USA, Canada, Australia, Asia, South America etc.
Training
Delphic's Partners Offer
Quality control and analysis of samples
Microbiological testing
Factory auditing and GMP compliance auditing
Reverse engineering analysis of samples to determine composition
Product efficacy testing and clinical trials
Professional Experts
Cliff Betton, Chairman/CEO, B.Sc., FSB, CBiol, FIEMA, Cenv, FRSC, EUROTOX started his career in the personal care industry with Unilever in 1974 and has since worked in both human and environmental toxicology having corporate roles with BP (10 years), Burmah Castrol (14 years) covering policy development and implementation globally. He managed Product Safety Assessment Limited, when it became a part of Intertek, for five years before establishing Delphic HSE as an independent business in 2005.
Ray Boughton, Toxicology Director, B.Sc., M.Sc., MSB, Cbiol, EUROTOX began his career as a toxicologist with Intertek, where he worked for five years, gaining an M.Sc. in Toxicology and Pathology at the University of Leicester during the course of his employment. Promoted to the position of Manager of Product Safety Assessment in 2007, Ray then moved on to Atrion International where he was responsible for the assessment and integration of health safety and environmental legislation into Atrion's renowned compliance software systems. He joined Delphic HSE in 2009.
Andrew Ingram, Consultant Toxicologist, B.Sc., Ph.D., MSB, Cbiol, MRC(Path), EUROTOX is an experienced toxicologist and pathologist who began his career at the British Industrial Biological Research Association, before moving into the oil industry with BP. He has been an independent toxicological consultant for the past 14 years giving advice on oil products, chemicals and cosmetics. Dr. Ingram has acted as an expert witness in many legal cases and has designed, run and interpreted research programmes on behalf of client companies, CONCAWE and the Institute of Petroleum.
Spencer Needs, Consultant Toxicologist, B.Sc., FSB, Cbiol, FRSC, Cchem, EUROTOX is a chemist and biologist with experience gained in the retail and personal care industries with Marks and Spencer. An experienced quality and safety auditor, he has been involved with the regulatory assessment of personal care and household products for many years.
Agnieszka Nnolim, Toxicology Consultant, M.Sc., MRSC, Cchem, Csci, EurChem, EUROTOX worked in the Polish cosmetics industry as a product development chemist before coming to the UK in 2004. She joined Intertek as a product safety assessor where she worked for seven years before joining Delphic HSE in September 2011.
Meera Cush, Toxicology Consultant, B.Sc., M.Sc., Ph.D., EUROTOX obtained her M.Sc. and Ph.D. in Toxicology at the University of Surrey in 2006. Meera worked for the Health Protection Agency as a toxicologist, specialising in drinking water safety before joining Delphic HSE in May 2013.
Nazia Yamin, Associate Toxicologist, B.Sc., M.Sc., MRSC, MSB graduated in Medical Biochemistry from the University of Birmingham in 2007 and then took an M.Sc. in Toxicology also at Birmingham in 2008. After a period of VSO in Africa, Nazia joined Delphic HSE in 2010 and is working towards gaining EUROTOX status.
Jasmine Foley, Associate Toxicologist, B.Sc., M.Sc. took an M.Sc. in Toxicology at the University of Birmingham before joining Delphic HSE on graduating in October 2012 as a Trainee Toxicologist. Jasmine is working towards gaining professional status as a toxicologist.
Diana Chan, B.Sc. has recently completed her degree course at Nottingham University where she was studying as an overseas student from Hong Kong. Diana joined Delphic in June 2013 and following a three month period of training in the UK, returned to Hong Kong in October to work in our Hong Kong office.
Lisa Tian, BEng, Ph.D. has just completed her Ph.D. in Toxicology at the University of Hong Kong and joined Delphic in September 2013. Lisa is based in Hong Kong having completed a month'' training and company introduction in the UK. Lisa is looking after our collaborative research programme on the Differentiation of Sensitisation Potential in Hong Kong.
Ken Liu, B.Sc., M.Sc. obtained an honours degree in Food and Nutritional Sciences before completing a masters degree in Food Safety and Toxicology, both through the University of Hong Kong. He then went on to work as a regulatory affairs intern for a company specialising in infant nutrition before joining Delphic in September 2013. Ken is based in Hong Kong having completed one month's training and company introduction in the UK.
Karishma Thakar, B.Sc., M.Sc. graduated with an honours degree in Biochemistry from the University of Birmingham in 2011 before completing an M.Sc. in Toxicology, also at Birmingham in 2012. Karishma joined Delphic in October 2013 as a trainee toxicologist.
Sarah Murphy, B.Sc., M.Sc. graduated with an honours degree in Biochemistry from the University of Birmingham in 2012 before completing an M.Sc. in Toxicology, also at Birmingham in 2013. Sarah joined Delphic in October 2013 as a trainee toxicologist.
William Masinja, B.Sc. M.Sc. graduated with an honours degree in Pharmacology from the University of Portsmouth in 2011 before completing an M.Sc. in Toxicology at Birmingham in 2012. He went on to work as a forensic scientist, reviewing drug interactions, before joining Delphic in October 2013 as a trainee toxicologist.
Ioanna Vardakou, B.Sc. Ph.D. obtained a first degree in Chemistry before completing a Ph.D. in Toxicology, both through the University of Athens. She is currently working as a Forensic Toxicologist at the University of Athens, with a specialism in recreational drugs and neuropsychopharmacology. Since 2011 Ioanna has also been lecturing on Undergraduate and Postgraduate courses in Clinical Toxicology at the University of Athens. Ioanna joined Delphic in January 2014 as an Associate Toxicologist, working towards full professional registration.
Sam Loveridge, B.Sc. graduated with an honours degree in Biochemistry from the University of Birmingham in 2012 before completing an M.Sc. in Toxicology, also at Birmingham in 2013. Sam is joining Delphic as a trainee toxicologist.
Compliance
Megan Parfitt, Compliance Director, B.Sc., AIEMA, NEBOSH (Dip), ACIB was Health, Safety and Environmental Director within the Castrol Global lubrication business of BP Lubricants. Her various roles culminated in her leading the HSE support for the industrial, aviation, marine, energy and off shore global lubrication businesses. This has ensured she has wide experience in implementing management systems, managing change and fostering a positive safety culture. Megan founded the Responsible Person Service department in March 2012.
Victoria Page-Morris has solid experience of working within customer focused environments. She started her career on an IT Service Desk and quickly progressed within line management, eventually working more closely with the clients to help develop good working relationships and service improvements. From there, Tori worked with a team of IT consultants, primarily planning the delivery of IT consultancy work worldwide but also managing the back office administration functions. In July 2012 Tori joined Delphic's Responsible Persons team to offer compliance support to clients.
Jack Burgess, B.Sc. joined Delphic in February 2013 and is a member of the Responsible Person Services Team ensuring that the data on products is in compliance with legislation. Jack works with our clients to ensure PIF files are maintained and Notifications made when required.
Hazel Tiffany provides our Internal Audit & Standards support. She is responsible for internal auditing and works with the Compliance Director and the Responsible Person Services Team. Previously a financial auditor for Panasonic Europe, Hazel joined Delphic in April 2013.
Customer Support and Operations
Erica Betton is our Finance Director and joined the company in February 2010. Previously working in the Engineering and Financial industries involved in administration, office management and payroll, Erica manages the workflow through the company and gets involved in the implementation of company expansion projects. She is also in control of the Accounts and HR departments.
Anne More works on Customer Service / Administration within the TRA team. Anne is also responsible for handling the new work requests and liaising with customers gathering information for the assessors to complete risk assessments. Anne previously worked as a manager in the serviced office industry and was responsible for the smooth running of the building, sales and office rentals, telecoms and broadband patching, licensees health and safety, accounting and invoicing and arranging and hosting b2b networking events. She also headed the front desk team and was responsible for their training / customer service skills. She joined Delphic in July 2013.
Professional Activities
Delphic HSE professionals carry out the following in relation to cosmetics and their professional expertise:
Routinely speak at conferences on cosmetics
Write articles for cosmetic and related journals
Act as referees for toxicology journals
Act as expert witnesses in a range of legal cases
Lecture on the University of Surrey M.Sc. in Applied Toxicology
Supervise Ph.D. students in Toxicology
Are engaged in research projects on Cosmetic Exposure Scenarios and Alternative Testing Methods for Skin Sensitisation

Delphic experts have the following certifications and memberships of learned Societies and Institutions:
EuroTox
Royal Society of Chemistry (RSC)
Society of Cosmetic Scientists (SCS)
British Toxicology Society (BTS)
Society of Biology (SoB)
UK Register of Expert Witnesses
British Society of Investigative Dermatology
Society of Environmental Toxicology and Chemistry (SETAC)
Institute of Environmental Management and Assessment (IEMA)
Institute of Occupational Safety and Health (IOSH)
In Vitro Toxicology Society (IVTS)
European Society of Toxicology In Vitro (ESTIV)
European Society for Alternatives to Animal Testing (EUSAAT)
Association of Inhalation Toxicologists (AIT)
International Society of Exposure Scientists (ISES)
Hellenic Society of Toxicology Hellenic Society of Chemists
British Pharmacological Society (BPS)
Chartered Institute of Bankers

Delphic HSE are also actively involved in legislation and opinion forming by taking part in the following:
Sitting on the UK's 'In Vitro Toxicology Society Committee'. This allows the company to monitor the development and advancement of in vitro alternatives to animal testing, as well being involved in organising conferences bringing together specialists in the field.
Sitting on the British Toxicology Society's Communications Committee, who provide advice and coordination on communications strategies for BTS and ensure that effective mechanisms exist for the communication of information, including policy and position statements. This keeps the company up-to-date with the wider fields of toxicology within the UK and relevant developments within them.
Sitting on the Cosmetic Toiletries and Perfumery Associations (CTPA) 'Toxicology Advice Panel', who provide expert input and advice to the CTPA on matters of toxicology. This allows Delphic HSE to contribute towards the CTPA activities and influence which, as the UK's responsible authority, provides feedback to the SCCS, the European Commission and others in terms of shaping the legislation and opinions relevant to the industry.
Attending the UK Committees on Mutagenicity & Carcinogenicity, which are setup to advise Government departments and agencies on the risks from mutagens and carcinogens. This covers everything from natural materials to synthetic chemicals and ensures we can keep up to date with the latest developments on emerging risks and materials of concern in these fields. It also helps to keep the company aligned and tuned into the approach of the UK Government on such materials.

Delphic HSE, as an organisation, currently has a membership of the CTPA and we are in the process of applying for membership status with the Personal Care Products Council (formerly the CTFA) in the USA and the UK's Society of Biology.
Clients
Currently Delphic HSE have over 450 clients world-wide. The client base ranges from:
multinational testing organisations: Intertek, SGS, Bureau Veritas, Eurofins, UL-STR and TUV – SUD and TUV Rheinland; to
multinational companies: PepsiCo, Hasbro, BG Group, Reckitt Benckiser Healthcare, PZ Cussons, Alberto Culver, Saint Gobain Gypsum Industries, Mibelle Cosmetics, Deb Limited, Rexam plc, Rockline Industries, Kimberley Clark (Europe) Ltd.
In addition Delphic works for companies in the UK, Holland, Germany, France, the USA, Australia, China and Hong Kong, as well as for the European Toy Industry Association (TIE). Delphic also works for manufacturers of own label branded products supplying to major retailers such as: Sainsbury's, Tesco, Morrisons, Marks and Spencer, Boots and Asda.
Safety Assessment Process
The safety assessment of products is carried out in relation to the risk associated with the use of the product. Risk = Hazard x Exposure and exposure is determined by both the body weight of the user and the parts of the body exposed to the product together with the length of time that the product is in contact with the skin. In assessing exposure the company use the standardised information on body weight, size and surface area of particular body parts/surfaces. These are based on published EU and US EPA figures and are built into our assessment process. All of the work that Delphic performs is tailored to a particular age band. These are set as shown below.
The Screen Print below shows how this information is utilised to calculate exposures for a particular age range and how the selection of an age range gives the ability to calculate exposure based on how the product is used and the age of the users.
The detail of the assessment database is company confidential information that is incorporated into our business software, which Delphic has developed in-house. This unique software system contains information on many thousands of chemical substances and also the regulatory status of chemicals around the world. It has been submitted to at least one EU Member State Regulatory Authority as a component of an audit of our client base and the company have not had any adverse feedback – Delphic still work for the client and the authorities accept our reports in respect to the safety assessments required by Law. The company has also been audited as a component in the supply chain to a major UK Retailer and again the process has been deemed satisfactory.
Table 1: Age bands for safety assessments
| | | |
| --- | --- | --- |
| Age (years) | Description | Reason |
| 0 to 3 | Babies | The metabolism of babies is not fully established until about 3 years old. The immune system is not fully functional and the skin generally lacks the horny keratinised layer that provides the bulk of protection against absorption. Regulations require that products intended for babies are given separate attention. |
| 3 to 6 | Toddlers | Skin and metabolic systems are generally fully functioning but behaviour and reasoning are not fully developed. Exposures arenot liable to be controlled in any adult sense. |
| 6 to 12 | Children | Well developed but pre‐pubescent. Hormonally still as children but with more predictable behaviours. |
| 12 to 16 | Teenagers | Hormonally challenged at times. Behaviourally variable. Likely to begin experimentation with cosmetics. |
| 16+ | Adults | Body weight differences between males and females are significant. A number of products are designed for this group only. Behaviourally generally expected to be able to follow instructions regarding safe use. |
Table 2: Screen print showing exposure calculation
If you require additional information or wish to discuss any aspect of the above services, please do not hesitate to contact the company.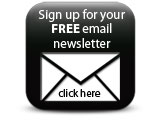 Delphic HSE Solutions Limited
1-3 Blackdown Road
Deepcut,
Surrey GU16 6SH, UK
Tel: +44(0) 1252 856 700
E-mail: enquiries@delphichse.com
Web: delphichse.com
Featured Companies