Coty announces plans to shut down or sell factories as impact of Covid-19 takes toll
The announcement comes days after the CoverGirl owner said it's business hd experienced 'significant improvement' over the last two months
Cosmetics conglomerate Coty has announced it is working on plans to shut down or sell a number of its factories and outsource its operations.
In a report by the Financial Times, Coty's majority owner JAB Holdings' Managing Partner Peter Harf said it is taking on an "asset-light" strategy.
"We are going to become light and nimble," said Harf.
Meanwhile, speaking to Cosmetics Business, Coty said it was working to "simplify and optimise" the firm as the impacts of the coronavirus pandemic hinder the company's performance.
"Due to the Covid-19 crisis and the current situation of the company and, therefore, our wish to simplify and optimise our organisation, already communicated in May 2002, with a cost savings plan, which included some specific actions on controllable fixed costs and a review of the supply chain footprint.
"On this latter point, we are still exploring options to manage our industrial and logistics operations in the most efficient way."
The announcement comes to light days after the CoverGirl owner said the business had experienced "significant improvement" over the last two months.
After reporting disappointing Q4 and full-year results, with revenues down more than 20%, the business has reassured that the company had changed the tides.
"The severe sales contraction for total Coty, with revenues down $1.2bn year-over-year, led to significant operating deleverage in the quarter, even as the company focused all its efforts on protecting free cash flow, which came in inline with our expectations," said Harf in the announcement.
"Having said that, we now close this chapter and turn to the next, because Coty is back."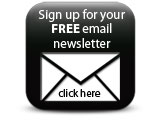 Last month, Coty hired former L'Oréal executive Sue Y. Nabi as its CEO, who is set to take up her position in September, and will be incharge of delivering the company's turnaround.
https://cosmeticsbusiness.com/news/article_page/Coty_is_back_Beauty_giants_business_picks_up_after_Covid-19_struggle/169214
Companies