CPL Aromas appoint Eigenmann and Veronelli as distributor for Italy
International Fragrance House CPL Aromas is pleased to announce the appointment of Eigenmann & Veronelli as its exclusive distributor for fragrances in the Italian market.
Based in Milan, Eigenmann & Veronelli Spa are a distributor and producer of fine chemicals, specialties and performance chemicals and as such are well placed to offer the necessary expertise and infrastructure required to develop the growing fragrance business of CPL Aromas in Italy.
In order to further facilitate this growth CPL Aromas has appointed Dr. Luca Ilorini as its fragrance sales specialist for Italy to be based at the Eigenmann & Veronelli offices in Milan. As a graduate of Pavia University with a degree in Chemical and Pharmaceutical Technology, Luca went on to join the Italian fragrance house Creasens where he developed his knowledge of the Italian fragrance market.
Luca Ilorini becomes the dedicated CPL Aromas account manager for Italy and will be responsible for introducing the companies' latest products and marketing concepts; assisting the Eigenmann & Veronelli sales teams in their efforts to promote fragrances in Italy.
Luca Ilorini
Commenting on the appointment of Eigenmann & Veronelli Mr Burkhard Juergens, CPL Aromas UK General Manager said "This exciting development for CPL Aromas will provide our clients in Italy with clear benefits as we are able to capitalise on the technical and commercial expertise of Eigenmann & Veronelli who have an undisputed reputation for offering high levels of customer service in this important market. We are therefore delighted to be forging a partnership with such a respected organisation and I look forward to many years of close cooperation."
Mr Juergens added "Italy is recognized as an innovative market for product development in our industry and CPL Aromas has the creative talent and technical expertise to offer genuine innovation through a variety of product sectors that can add tangible benefits to our clients."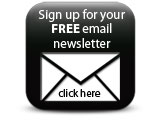 Established in 1910 Eigenmann & Veronelli employs 200 staff and operates in 17 industrial sectors offering a wide range of specialties, fine chemicals, performance chemicals and semi commodities. It operates to the ISO 9000 quality procedures throughout its sites and is able to offer optimised deliveries to clients through a well-established distribution network.
Companies