Bronzie debuts fake tan mitt for hard-to-reach areas
Bronzie is bringing a novel solution to false tan users that struggle to reach their backs when tanning.
The UK brand has launched the Got Your Back back and body tanning mitt (£14.99), said to be the first of its kind on the market. The washable mitt features two glove ends with a middle section that can be looped under the leg or around the back to work product into the skin. The mitts have a protective film inside in order to keep hands free of unwanted stains.
Bronzie Co-Founders Leanne Leguen and Eloise-Maryam said: "We really do believe that our Got Your Back tanning mitt is a revolutionary product in the beauty and tanning sector – it is the world's first. It will literally change the self-tanning experience for people every single day.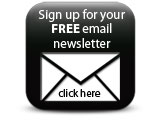 "We are consistently solving ongoing issues for fake tanners in the UK – all of our products are specially made to meet a need and we are thrilled with their initial success. It's just incredible to see our products selling out because of their use, quality and affordability. 2016 is proving to be a big year for Bronzie – we really have 'Got Your Back'."
Companies