Azelis acquires South Korean cosmetics manufacturer SammiChem
The Seoul-based company provides cosmetics solutions for the K-beauty market
Laurent Nataf, CEO Azelis Asia Pacific (right), and Mann Sup Ryoo, CEO of SammiChem, announce the deal
Azelis, the speciality chemicals distributor, has acquired South Korean personal care ingredients company SammiChem, expanding further into the Asia Pacific market.
Offering innovative cosmetics solutions and a strong customer base, Sammi's well-equipped laboratory will further Azelis' goal to bring high quality ingredients to customers while establishing its presence in South Korea, according to the company.
Dr Hans Joachim Müller, Azelis' CEO, said: "South Korea is known for its product innovation and affordable high quality brands which are increasingly popular around the world.
"As we have been building a very strong technical expertise in life sciences in Asia Pacific, personal care in particular, this all makes South Korea very attractive for us.
"We found an excellent strategic fit with Sammi and we are now very excited to start growing our business here."
Seoul-based Sammi specialises in cosmetics ingredients and currently employs 17 people, who will join the Azelis team as part of the acquisition.
Mann Sup Ryoo, CEO and owner of Sammi, added: "Products that we specialise in require a high number of premium ingredients, exemplary regulatory and compliance know how as well as proximity to and intimacy with customers, making us a vital part of the value chain of the South Korean personal care market.
"As a part of such a well-established global player such as Azelis, we believe to be even better positioned on the market to play that vital role."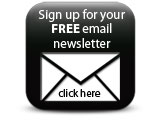 The deal is expected to close in the next three months.
Companies