Ampacet adds mirror effect to FormulaX line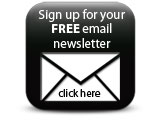 Ampacet has extended its FormulaX Liquid Metals Colors line with UltraChrome, which is said to create a mirror-like effect for moulded plastic components. "Ampacet's proprietary new UltraChrome masterbatch catapults plastic into a new visual presence and category, as a durable, recyclable, single-step moulding and decorating material with eye catching reflective properties that will not chip or scratch off," commented Doug Brownfield, Ampacet's strategic business manager. The reflective masterbatch offers a value alternative to vacuum metallising and painting, as there is no need to outsource finishing or to transport products for secondary processing, which reduces production cycle time and associated costs. The single step moulding process also eliminates the VOC and carbon emissions that occur in secondary painting operations.

The UltraChrome masterbatch can be used with polyolefins and a variety of other engineered resins.
Companies