Active Organics appoints new technical sales specialist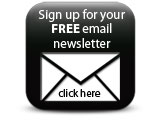 Active Organics Inc has announced that Kelly Delgado has joined the company as a technical sales specialist. Delgado will have primary responsibility for technical sales support and sales activities in the northeast region of the US.
She joins Active Organics after several years in product development and formulation in the personal care industry. She spent five years at Avon where she started as a microbiologist, then moved to product development in the skin care department.
Delgado graduated from Montclair State University with a Bachelors of Science in Molecular Biology. She is involved in the personal care industry including SCC.
Featured Companies