inovapotek presents new testing techniques and celebrates 10 years
What's happening at inovapotek #J120 during in-cosmetics?
Avant-garde marketing claims substantiation
Live quiz and opportunity to win discount at our services
Opportunity to express your opinion and current concerns with the industry
10 year anniversary celebration!
Learn with inovapotek experts the latest testing techniques developed, targeting:
Skin microbiome test: designed for products promoting the skin equilibrium, providing information of the microbial species, and respective percentage, present in a specific skin area.
Anti-inflammatory test in vivo – evaluation of the effect of cosmetic products on inflammatory biomarkers on the skin.
Cutting-edge hair analysis: Optical profilometry, Time-of-Flight Secondary-ion mass spectrometry (ToF-SIMS), X-ray Photoelectron Spectroscopy (XPS), and Water Contact Angle (WCA) are the most recent techniques used to evaluate the roughness and topography of hair surface, to quantify lipids, inorganic elements and other molecules on the surface of hair, and to evaluate wettability.
Make your visit interactive and participate in inovapotek's quiz at stand J120:
Test your knowledge on the cosmetic field and expand it
Express your opinion
Win discounts in different services at inovapotek!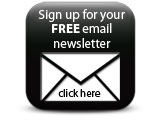 Celebrate inovapotek's 10 year anniversary at stand J120, on Tuesday the 17th of April at 5pm.
Companies