in-cosmetics 2010 breaks all records
in-cosmetics closed the doors on its 20th anniversary event yesterday having hit record visitor figures of 7,600, 23% up on the previous record show in Paris in 2007. It was also the biggest show ever with almost 600 exhibitors, including 80 new ones, from over 40 countries and covering just under 10,000sqm. A massive 62% of visitors came from outside France with attendance particularly strong from Asia, the US and Latin America, with a huge spike in visitors from Brazil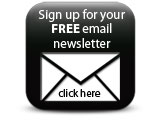 in-cosmetics closed the doors on its 20th anniversary event yesterday having hit record visitor figures of 7,600, 23% up on the previous record show in Paris in 2007.

It was also the biggest show ever with almost 600 exhibitors, including 80 new ones, from over 40 countries and covering just under 10,000sqm.

A massive 62% of visitors came from outside France with attendance particularly strong from Asia, the US and Latin America, with a huge spike in visitors from Brazil.

Event director Richard Hesk commented: "I'm very happy and we are absolutely delighted to have welcomed so many visitors through the doors of in-cosmetics this year. Every year we are seeing an increasing number of non-local visitors.

"The mood is definitely more positive than in Munich last year and everyone is happy and looking forward to going back to Italy next year where there is a strong local market."

in-cosmetics 2011 will be held in Milan from 29-31 March under the new strapline 'Formulating new beauty'.
Companies